Trichophorum alpinum
Cotton Deergrass

Enter the name for this tabbed section:
Information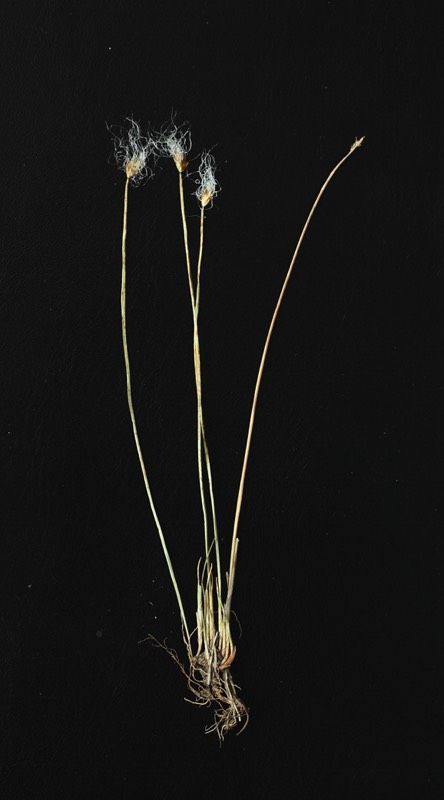 The boreal species, Cotton Deergrass,
T. alpinum (Scirpus hudsonianus),
was known at a single site in Angus, but lost by 1813. (The rediscovery of this entirely delightful little plant would be a major event!)

It differs in having creeping rhizomes (so not forming such dense tufts); the stems being triangular in section; and – especially – in the perianth bristles elongating in fruit, so that the plant comes to resemble a minute cottongrass
(Eriophorum)
.



(N. Sweden)